I. THE BASICS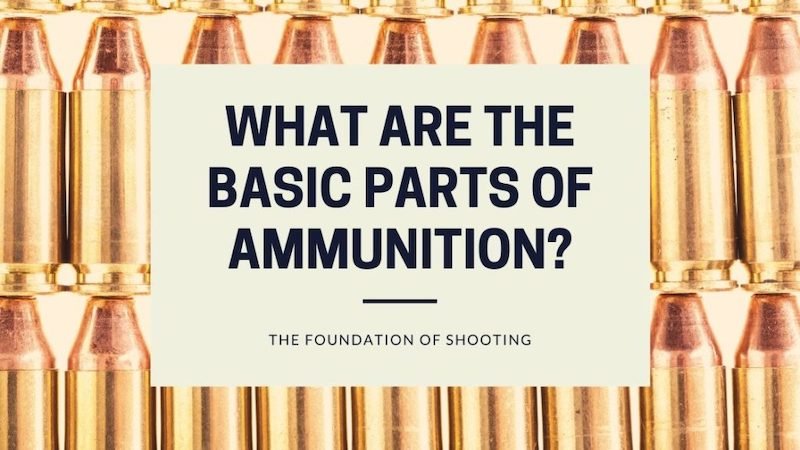 Cartridge components
Image credit: Bulk Munitions
Hollywood has contributed greatly to our extensive expertise (at least in fiction) in different types of weapons, ammunition (a.k.a.'ammo') and things that go "bang" in general. But, how much do we really know about the basics of physics and mechanics in gun shooting? How does a bullet actually work?

The first thing we need to know is that what we call a bullet is in fact called a cartridge, and the bullet is only part of the cartridge.

Learn the different components of a cartridge in the following exercise.
Cartridge components
Use the labels in the image below to fill in the missing words in the following description of a cartridge.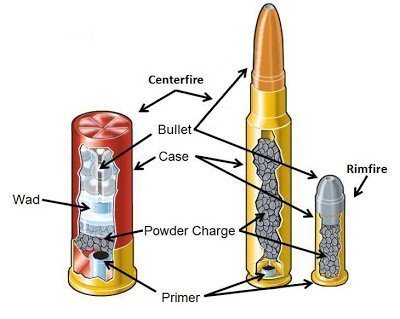 Cartridge components
Image credit: A Girl & A Gun
Although the word bullet is often used in colloquial language to refer to a cartridge round, a bullet is not a cartridge but rather a component of one.
A round of ammunition cartridge is a combination package of the (1) (which is the projectile), the (2) (which holds everything together), the propellant or (3) (which provides the majority of the energy to launch the projectile) and the (4) (which ignites the propellant).
A shotgun cartridge (5) is made from plastic or fibre. Plastic wads usually have "petals" that expand to create a seal within the bore of the barrel, whereas fibre wads have to be compressed when they are placed in the case.
A (6) cartridge is a metallic cartridge whose primer is located at the center of the base of its casing, whereas (7) ammunition is a type of firearm metallic cartridge whose primer is located within a hollow circumferential rim protruding from the base of its casing.
How does a bullet work?
Watch this video and progress from beginner to expert in just 30 seconds.