It is a masterpiece that seems to speak to the later horrors of war in the 20th century and even the anguishes of the 21st. Now Edvard Munch's The Scream has another claim on modernity, after it emerged that an oversight by the artist means the 1910 version of the work needs to practise some physical distancing.
An international consortium of scientists seeking to identify the main cause of deterioration of the paint has discovered Munch accidentally used an impure tube of cadmium yellow which can fade and flake even in relatively low humidity, including when breathed upon by crowds of art lovers. The result is that Munch's initially bright yellow brushstrokes have turned to an off-white colour in the painting's sunset and in the neck area of the central angst-ridden figure. The thickly applied opaque yellow paint in the lake above the figure is also flaking away from the canvas, which was stolen in 2004 and recovered two years later.
---
Munch's initially bright yellow brushstrokes have turned to an off-white colour in the painting's sunset and in the neck area of the central figure.
---
"It turned out that rather than use pure cadmium sulphide as he should have done, apparently he also used a dirty version, a not very clean version that contained chlorides," said Prof Koen Janssens from the University of Antwerp. "I don't think it was an intentional use—I think he just bought a not very high level of paint. This is 1910 and at that point the chemical industry producing the chemical pigments is there but it doesn't mean they have the quality control of today."
Scientists from Belgium, Italy, the US and Brazil took part in the investigation. They initially tested whether reducing the painting's exposure to light may be key to protecting it from further deterioration. "But it turned out that the light is not really very harmful so it doesn't make sense to reduce light levels below the normal one," Janssens said. "You have to start working with the relative humidity in the museum, or isolate the public from the painting, or painting from the public, let's say, in a way that the public can appreciate it but they are not breathing on the surface of the painting." He added: "When people breathe they produce moisture and they exude chlorides so in general with paintings it is not too good to be close too much to the breath of all the passersby."
The discovery of the painting's fragility was made through luminescence imaging of the canvas to see where the paint was behaving differently, analysis of tiny fragments of paint in Munch's brushstrokes and in an original tube of cadmium yellow he used. Janssens said: "When you illuminate the painting with UV light, what comes back is some kind of orange light in some locations, and there the paint is in not so good a condition. We tried to figure out why. This orange luminescence seemed to be associated to degradation."
In early 20th-century paint production, cadmium sulphide was produced at times through a reaction between cadmium chloride and sodium sulphide. One theory is that chloride-containing compounds, such as cadmium chloride and cadmium hydroxychloride, may have been left behind in the paint as a result of an incomplete or badly executed reaction.
It is hoped that changing the circumstances in which the 1910 version of The Scream is displayed will slow down the degradation, but there is nothing that can be done for water damage clearly visible in its bottom-left corner. Munch painted four versions of The Scream between 1893 and 1910. The 1910 painting was left with a dirty brown water mark when it was stolen by two masked gunmen in a daytime raid on 22 August 2004, before being recovered in 2006. Three men received prison sentences, two of whom were ordered to pay £66m in damages.
By Daniel Boffey, The Guardian, Mon 18 May 2020. Adapted from: Edvard Munch's The Scream needs to practise physical distancing, say experts.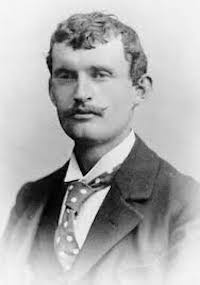 Image from newsinenglish.no.

Edvard Munch (12 December 1863 – 23 January 1944) was a Norwegian painter. His best known work, The Scream, has become one of the most iconic images of world art.
His childhood was overshadowed by illness, bereavement and the dread of inheriting a mental condition that ran in the family. Studying at the Royal School of Art and Design in Kristiania (today's Oslo), Munch began to live a bohemian life under the influence of nihilist Hans Jæger, who urged him to paint his own emotional and psychological state ('soul painting'). From this emerged his distinctive style.
Continue reading at Wikipedia.org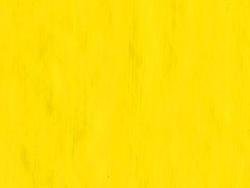 Cadmium yellow
Image from vasaricolors.com.

Cadmium is a soft, silvery-white metal that was used for a long time as a corrosion-resistant plating on steel, and cadmium compounds are used as red, orange and yellow pigments, to color glass, and to stabilize plastic. Cadmium use is generally decreasing because it is toxic, and nickel-cadmium batteries have been replaced with nickel-metal hydride and lithium-ion batteries. One of its few new uses is in cadmium telluride solar panels.
Continue reading at Wikipedia.org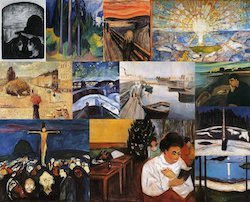 Munch's paintings: quiz.
Image from sporcle.com.
---
TESTS
---
CLASS TEST #1 (25%)
TEST #1 COMPLETED
Reading comprehension
Language tools
Glossaries
Cultural landmarks 1-2
CLASS TEST #2 (25%)
Listening comprehension
Language tools
Glossaries
Cultural landmarks 3-4
CLASS TEST #3 (50%)
Writing
Language tools
Glossaries
Cultural landmarks 1-6
---
COURSEBOOK
---
If you wish to have a digital copy of your English handout you can download it here and also from Madoc.
---
DIFFICULTY
---
Exercises are marked by level of difficulty. Sometimes you will be able to choose between several options, but you are expected to push yourself to your limit. We have three levels:



[level =

EASY

]
[level =

TRICKY

]
[level =

HARD

]
---
ONLINE ACTIVITIES
---
COMPULSORY
The civilisation part (called Landmarks) must be prepared on Madoc. Landmarks are part of the online material you will have to work on this semester.
OPTIONAL
Use the following link or visit the Online Training Page on Madoc for useful grammar revisions, methodology advice and quizzes about science videos.
---
QUIZ
---
Edvard Munch's paintings
Can you pick the correct painting by Edvard Munch?