TEXT 1 – Forensic Entomology Article
Adapted from Anderson, G. S. FORENSIC ENTOMOLOGY: THE USE OF INSECTS IN DEATH INVESTIGATIONS
Among the tasks tackled by a forensic entomologist is the analysis of the insects on or inside a corpse to determine how much time has passed since the person died. In addition to carefully collected insect samples, the entomologist uses information such as the environment at the crime scene, the cause of death and the average temperature in the area, to produce an accurate estimate.
There are two main methods used to analyze the insects from a body
Successional waves of insects
Maggot age and development
Method 1 is most useful when the person has been dead from a few weeks up to a year or sometimes more. It works because human bodies change as they decompose. Some types of insects are attracted to the earliest stages of decomposition while others arrive on the scene much later. Because insects typically inhabit a corpse in predictable "waves" of different species, forensic entomologists can use the presence of a particular type of insect to estimate the time of death.
Method 2 can give a date of death accurate to a day or less, or to a range of days using the age and developmental stage of immature blowflies (or maggots). As tissues of the corpse decompose, the remains go through rapid physical, biological and chemical changes, and different stages of the decomposition are attractive to different species of insects. Certain species of insects are often the first witnesses to a crime.
Blowflies are common insects that are attracted to a corpse very soon after death and are usually the first to arrive. They lay their eggs on the corpse, usually in a wound if present or, if not, in any of the body's natural openings. The eggs hatch and the immature insects go through various stages of development at predictable times.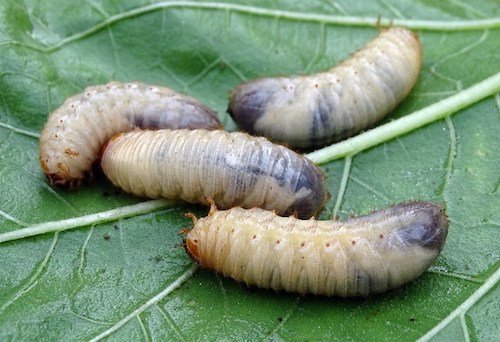 This time period is affected by the availability of food and the temperature. In the case of a human corpse, food availability is not usually a limiting factor, so temperature is the strongest influence. Since insects are "cold blooded," their development is extremely temperature dependent, that is, the warmer the temperature, the faster rate of development, and vice-versa.