PART 5
Language Tools
Relative clauses
The following video is a short and clear explanation about how to use relative clauses
Challenge #3
G. You work for the local newspaper and you're writing an article on a bank robbery that happened yesterday. Type in the correct relative pronouns to make your story perfect. Note: you only have 5 minutes to complete the challenge.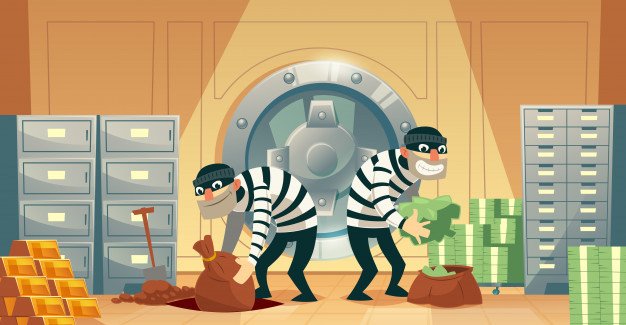 Source: freepik.com




Now you are ready to do exercises H and I.
H. Choose the correct answer.
1.
Who's that over there?
Oh, it's our new teacher, ..... just started work today.
2.
Which gift did you get Marcus in the end?
I got him the one ..... said he really wanted.
3.
Who did you send a Valentine's card to?
I'm not telling you but it was someone ..... name begins with "B".
4.
Have you seen Jason Green's latest film?
Is that the one in ..... he joins the FBI?
5.
Why do you like Tania so much?
Well, she's one of the few people to ..... I can really talk.
6.
Why don't we go to Lionel's for dinner tonight?
Is that the new restaurant ..... has just opened on the other side of town?
7.
Could you lend me some money?
I'd like you to give me some good reason ..... I should.
8.
What do you want to do this summer?
I think we should go somewhere ..... has plenty of sun and sand.
I. Rewrite as one sentence using a relative clause. Use the text in the boxes as hints to build up your sentences.
1. My friend, Simon, plays the guitar. He has just released a new album.
2. All electors must be heard. Their votes are crucial.
3. Microsoft has a lot of power in the world of computers. That annoys some people.
4. The euro replaced a number of national currencies. It was introduced in 2002.
5. Peter is my best friend. I wrote a letter to him yesterday.
6. 1984 was written by George Orwell. His real name was Eric Blair.
7. The greyhound can reach speeds of over 65 kilometres an hour. This is impressive.
8. This actress is quite famous. These flowers arrived for her.
---
RELATIVE PRONOUNS
---
WHO
Refers to people only
Example:
Marie Curie, who discovered radium, was Polish.
WHOM
Refers to people only
Example:
That is the girl with whom I work.
WHICH
Refers to objects
Example:
My cat did not come back home last night, which is strange.
THAT
Refers to people and objects
Example:
The book that I've just bought deals with whales.
WHOSE
Refers to people (though accepted for objects nowadays)
Example:
My neighbour, whose son broke my window, came to apologise earlier today.
WHERE
Refers to places
Example:
I honestly don't know where I have left your keys, sorry.
WHEN
Refers to time
Example:
He will call me when they arrive, or so he said.
WHY
Refers to reasons
Example:
There is always a reason why people do stupid things.
---
VOCABULARY
---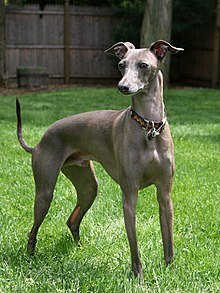 Greyhound
Source: wikipedia.org